05 September 2023
First look at the Nimbus W11
---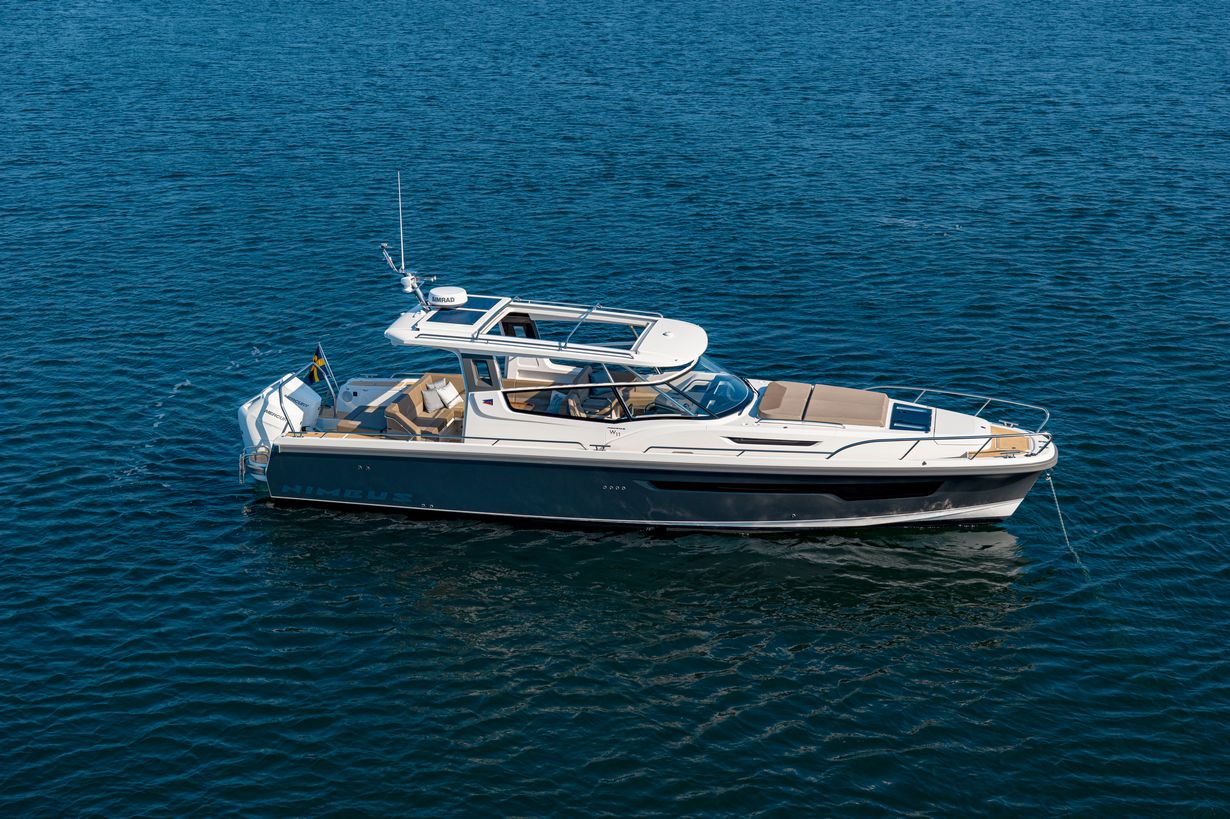 The W11 is an evolution of the W9, designed with more space and features on board. This includes a spacious aft lounge area with adjustable seating arrangements, multiple sunbeds, outdoor cuisine, gyro stabilization, ample storage for gear and toys, and a generous amount of deck space, allowing for maximum freedom of movement.

"The W11 is tailored to meet the needs of boaters who want to make the most of their weekends and short trips. Whether you're looking to entertain guests or spend time with family, the W11 has you covered," says Jonas Göthberg, commercial manager of Nimbus Group AB.

Smart functional design
The W11 is built with functional Scandinavian design as a core element, in true Nimbus tradition, executed with care to ensure the best comfort and experience for the user. It also features the award-winning Nimbus sidewalk design which provides ample interior space and easy and safe movement on the deck.
Ingenious Layout

The interior layout and multifunctional seating arrangement are specially designed for social activities and entertaining. Large social areas are available where you can hang out with friends or family, relax, take a bath or soak up the sun on either the fore deck or on the aft deck. The W11 also includes new features such as folding side balconies for added space and flexibility when anchored and an optional hydraulic bathing platform that extends aft of the engines, which can be adjusted for usage.
Weekend Protection

The cockpit of the W11, similar to the W9, offers superior protection with a large window screen and seating for three. The standard open boat is equipped with a targa, but an option of a large electric sun-top similar to that of the T11 can also be added.

Below deck there is space for four people to stay comfortably overnight in two spacious berths and a spacious bathroom with toilet and shower.